​​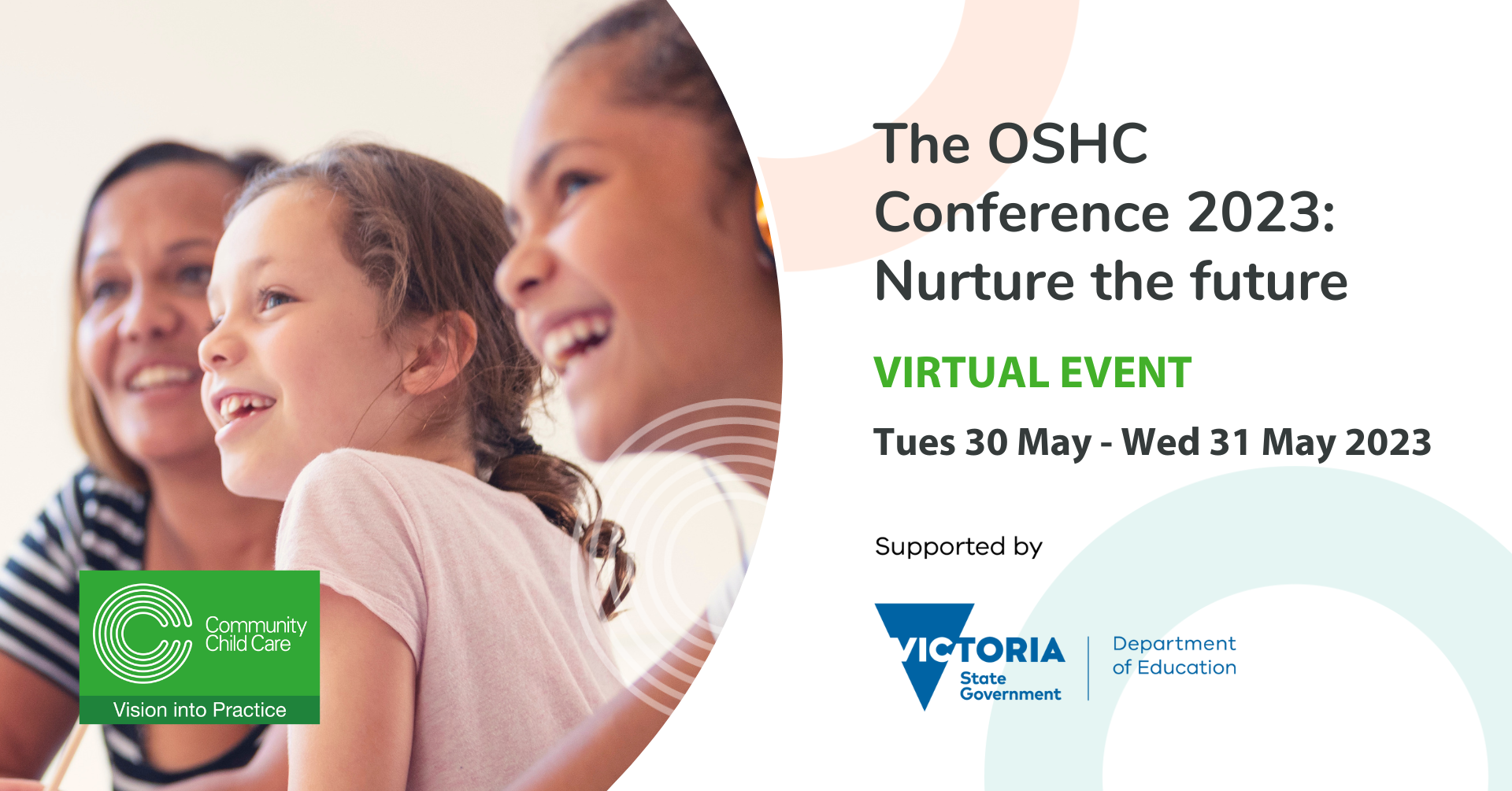 The OSHC Conference 2023: Wrap up
The OSHC Conference 2023: Nurture the Future was another massive success. We are so grateful to the amazing presenters who brought so much knowledge, innovation and passion to the event, and to all of the fabulous OSHC legends who attended. We were thrilled to receive feedback that 87% of attendees rated the OSHC Conference highly.
This year, many topics were covered including First Nations perspectives, empowering children to develop healthy relationships with their bodies, play, sustainability, inclusion, wellbeing and more! Our in-person Connect event was an exclusive screening of Australian of the Year and body-positivity activist Taryn Brumfitt's documentary Embrace Kids.
We work very hard behind the scenes to select relevant topics and find presenters that understand the unique role of an OSHC educator and complement the work that you do because it is important to us that you find value in the content. If you have any thoughts about this year's event or upcoming conferences, please reach out to our Membership and Events Officer.  
Attendees heard from:
Dr Zali Yager, co-Executive Director of The Embrace Collective
Angus Gorrie, Play-worker and Play Advocate
Sarah Richardson, National Manager, Be You
Commissioner Meena Singh, Commissioner for Aboriginal Children and Young People
Catharine Hydon and Dr Sandra Cheeseman, Sector Experts
Dr Bruce Hurst, OSHC Research Fellow
Associate Professor Jennifer Cartmel, Child, Youth and Family Practice at Griffith University
+ more!
For more detail about the level of quality this conference brings, you can still check out the 2023 program.
The OSHC Conference is an annual event! Sign up to CCC's The Agenda free e-newsletter to get the latest sector news and updates on the conference theme for 2024!
And remember to save the date in your calendar for next year, Tuesday 28 and Wednesday 29 May 2024!